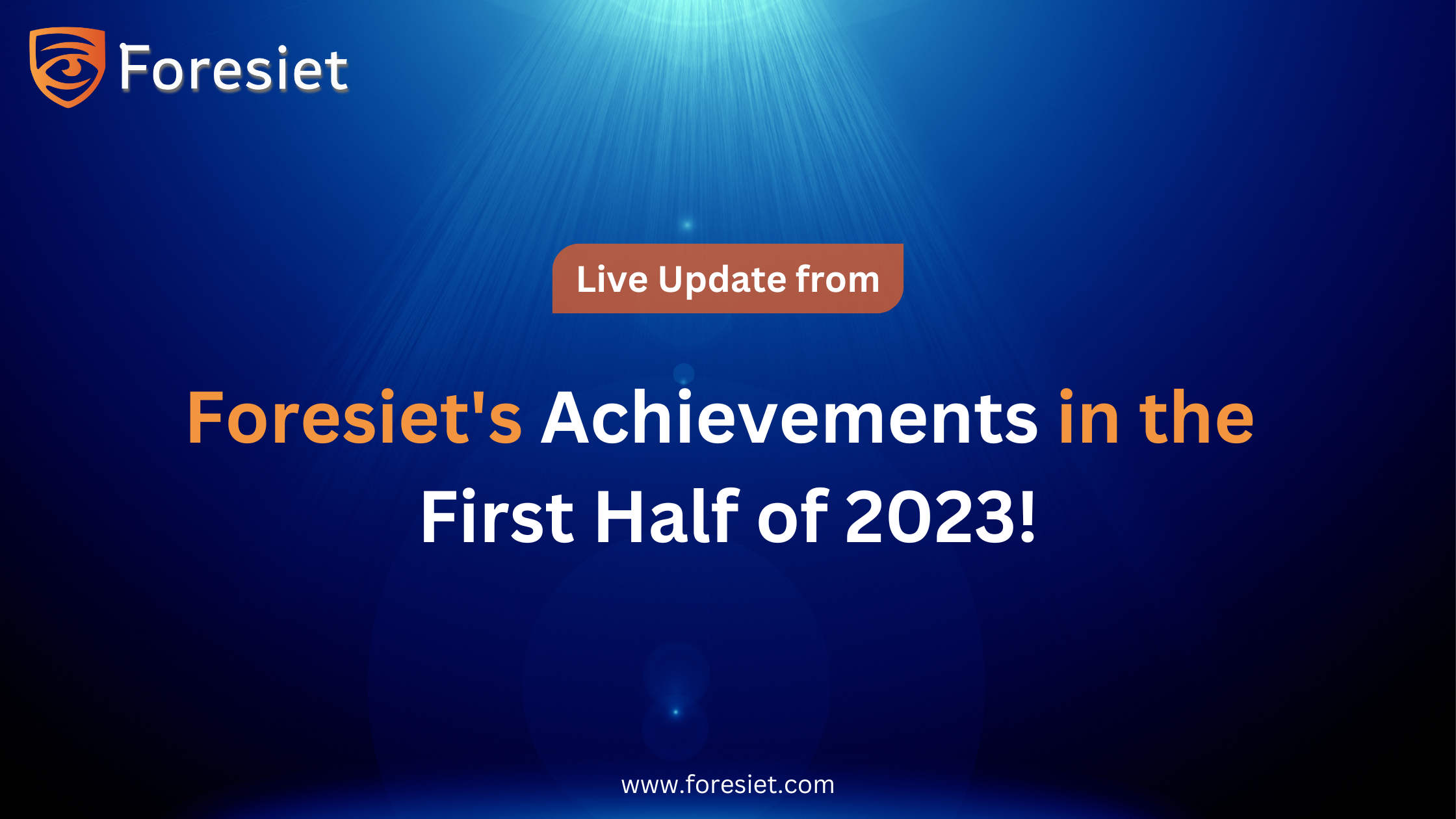 Celebrating Foresiet's Remarkable Achievements: 4.8/5 Rating in Gartner Peer Insights and 100% Customer Retention
Posted on: 22 Jun 2023 | Author: Foresiet
---
Foresiet Digi Risk is an advanced platform that empowers organizations with comprehensive cybersecurity solutions, threat intelligence, and compliance management. With our cutting-edge AI-powered technology, Digi Risk analyzes over 100 risk vectors across on-premises and cloud deployments, providing valuable insights to assess cybersecurity posture, benchmark against industry standards, and proactively mitigate risks.
With Digi Risk, organizations gain 360° visibility into their digital landscape, enabling streamlined processes, automated tasks, and effective risk management. Our AI-powered engine continuously scans and processes data from social media, deep web, and dark web sources, promptly identifying abnormalities and delivering actionable notifications. By choosing Foresiet Digi Risk, you can stay one step ahead of potential threats and protect your operations and sensitive data in today's evolving digital landscape.
Our Excellent Gartner Peer Rating: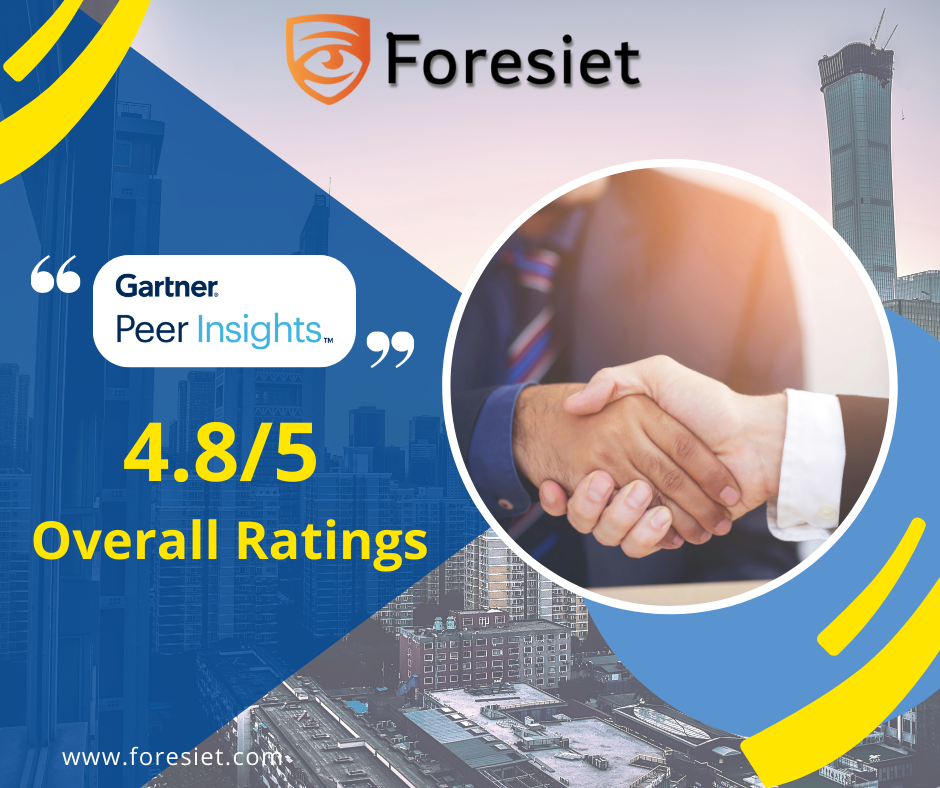 We are proud to announce our remarkable achievements in customer satisfaction. Foresiet has received an exceptional rating of 4.8/5 stars in the renowned Gartner Peer Insights report, a testament to the effectiveness and quality of our solutions. This recognition is based on the positive experiences and feedback shared by our valued customers, as well as the contributions of industry experts and peers who participated in the rating process. It underscores our unwavering commitment to delivering exceptional value and customer satisfaction.
Celebrating 100% Customer Retention: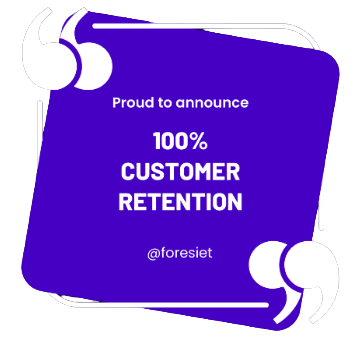 In addition, we have achieved an extraordinary milestone of 100% customer retention, highlighting the unwavering trust our customers have in our solutions and services. This achievement speaks to the strength of our partnerships and the long-term value we provide. We extend our heartfelt gratitude to our customers for their continued support, feedback, and partnership, as they are at the heart of everything we do.
Celebrating Customer Success and Looking Ahead:
At Foresiet, we measure our success through the accomplishments of our customers. We are honored to be their trusted partner in achieving their business goals and are dedicated to exceeding their expectations. With our 4.8/5 rating in Gartner Peer Insights and 100% customer retention, we are inspired to push boundaries and deliver innovative solutions that empower our customers.
As we celebrate these remarkable milestones, we express our deep gratitude to our customers, partners, and employees for their unwavering support. Together, we will continue shaping a future of growth, success, and continued excellence. With the momentum of our achievements, we are confident in our ability to drive future success and lead the industry forward.
Choose Foresiet Digi Risk for enhanced digital risk protection and secure your organization in today's evolving digital landscape. Contact us today to learn more about our comprehensive cybersecurity solutions and how we can help safeguard your operations and sensitive data.