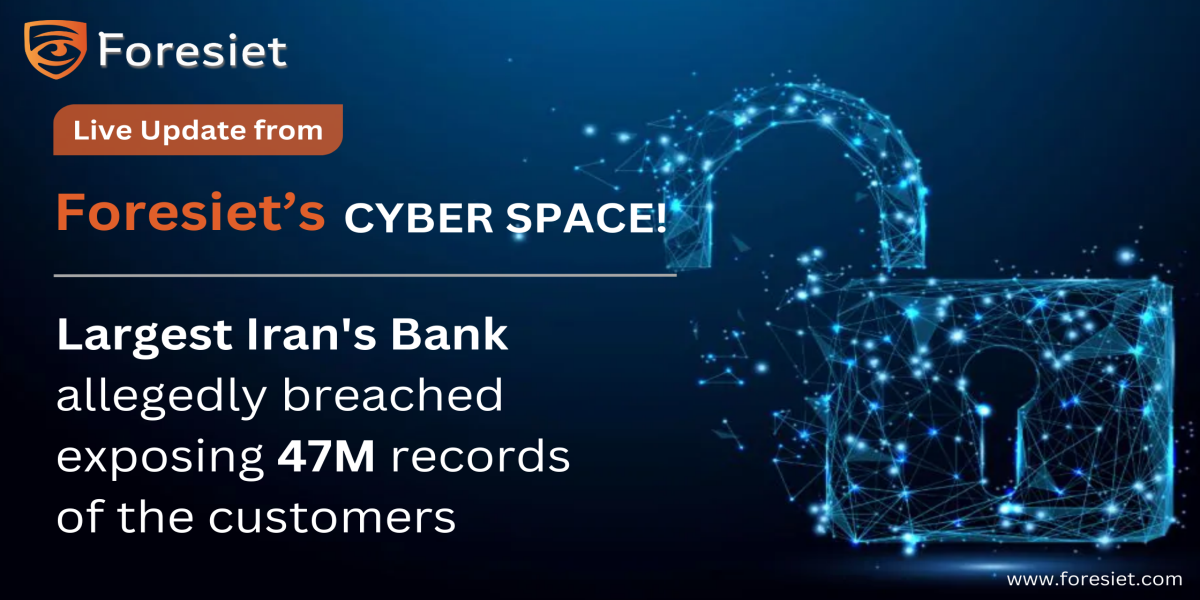 Largest Iran's Bank Allegedly Breached Exposing 47M Records Of The Customer
Posted on: 31 May 2021 | Author: Foresiet
---
Recently, while performing a deep inspection of the dark web through Foresiet DigiRisk Platform, our Cyber Research and Support Team (FCRST) noticed, 33M records of Iran Bank were found breached and available. Our researcher has validated the data and it's very scary and has complete information including Account detail, card detail, PII information.
The threat actor claims and has complete dumps of the Iran's Bank, established in 1979, bank's capital amounts to Rls 40000 bn and is one of the largest commercial banks in the Islamic Republic of Iran, ranking among the top 1000 banks of the world.
The data has a list of folders containing card details as shown below. It has 47M records and 704MB in size even though the threat actor claims 33M.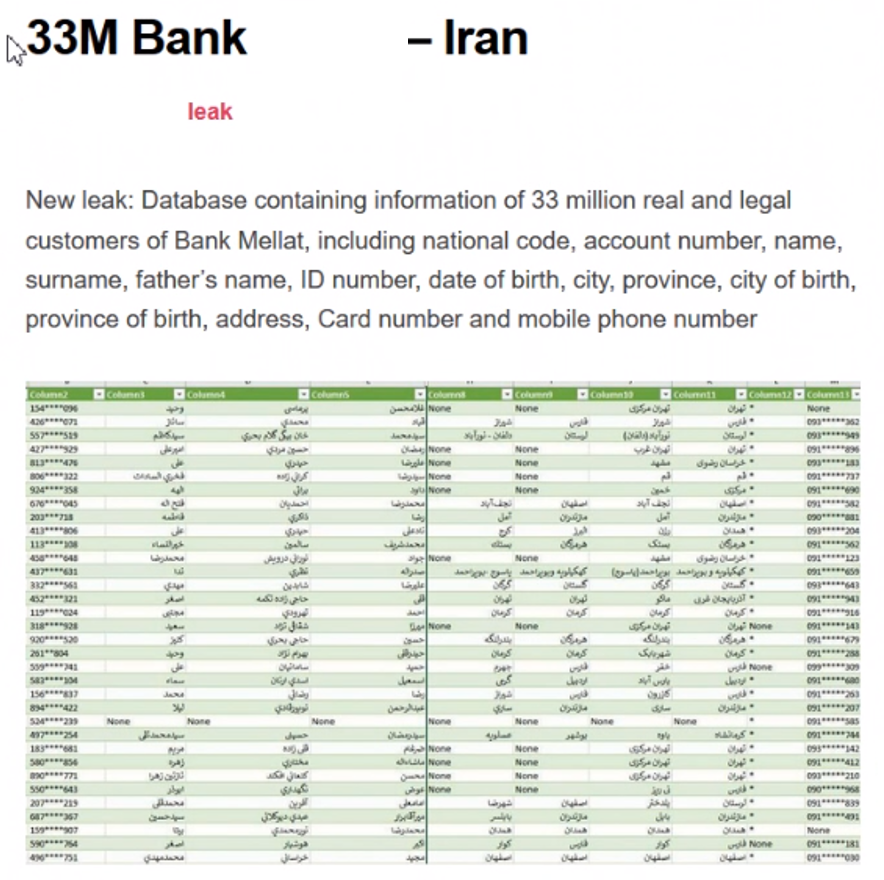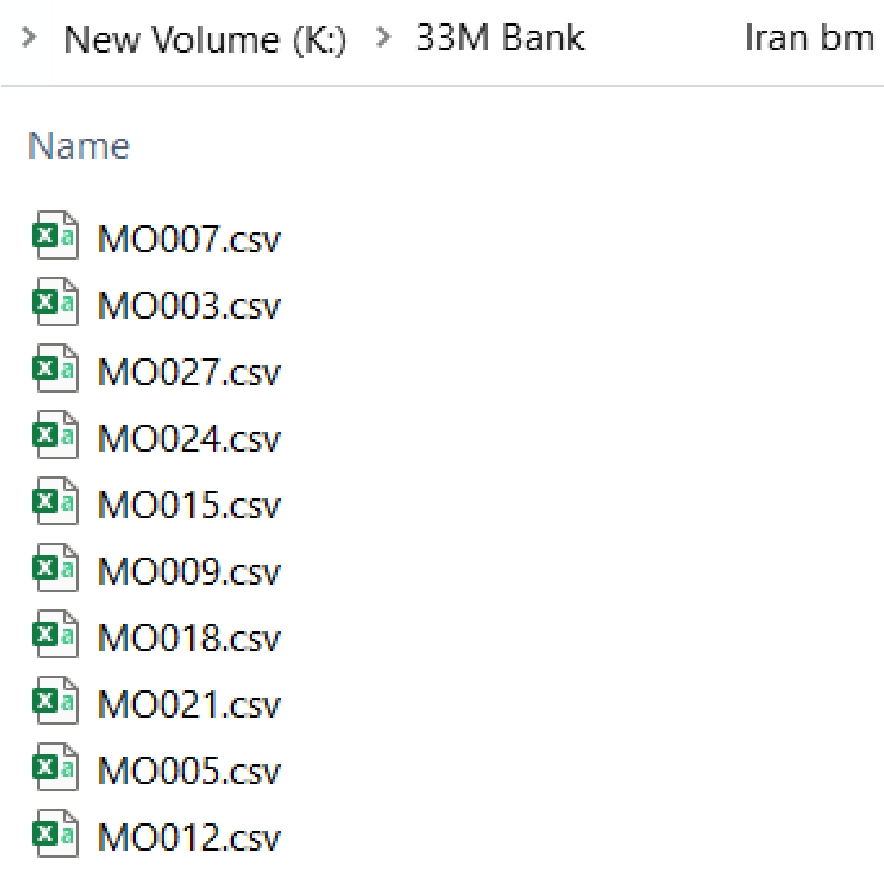 Foresiet has informed the customer about the breach and hopefully, corrective actions will be taken to safeguard user data in the future.
Foresiet provides a Digital Risk Protection platform protecting enterprises and the federal government from targeted attacks.
About Foresiet
Foresiet Technology Private Limited is an end-to-end cybersecurity solutions provider with FLAGSHIP products to secure individual, Enterprise, and Federal Government. An AI-powered platform protecting the digital transformation journey of customers across the various sector. Foresiet provides an integrated platform with plug and play option to predict cyber-attack. The platform is developed as part of the "Make-in-India initiative", recognized by various prestigious bodies like DSCI, Karnataka Government H.A.C.K Program, STARTUP INDIA, NASSCOM, and many more.