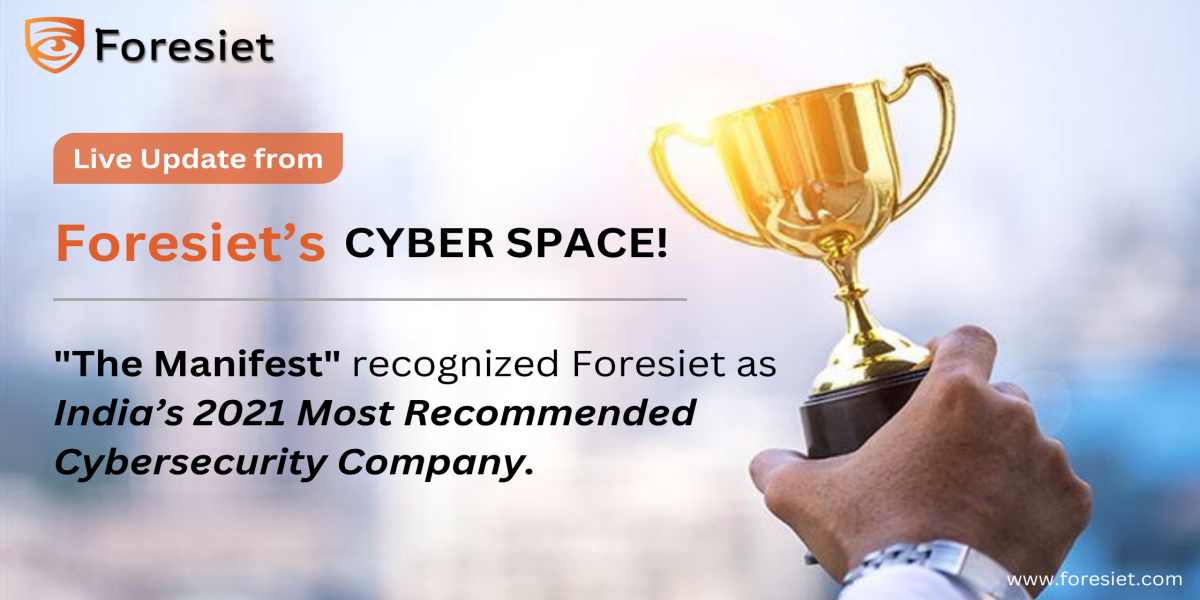 The Manifest Recognizes FORESIET as India's 2021 Most Recommended Cybersecurity Company
Posted on: 25 Sep 2021 | Author: Foresiet
---
At FORESIET, our goal has always been to protect companies from the risks brought by cyber attacks. Time is of the essence when it comes to cybersecurity, that's why we put our best efforts to ensure that our clients don't waste any. Because of our one-of-a-kind relationship with our clients, we've been recognized by The Manifest as India's most recommended cybersecurity company for 2021!
As a growing company, this big recognition means a lot to us. In light of this, we're going to share with you the story of our journey.
FORESIET was founded by Mohit Kohli, the former Vice President of Accenture, when he saw the need to help brands digitally transform. We constantly seek improvement in order to be the best at what we do, and our clients' feedback plays a tremendous role in helping us identify what we can further improve.
Our clients hail from massive industries and are leaders in their own rights. That's why when we found out that we were the most recommended cybersecurity company thanks to their feedback, we were lost for words
The Manifest is a business news website that focuses on providing insightful information to potential clients and service providers globally. The site is widely known for its collection of market surveys, step-by-step guides, and agency shortlists. You can browse through their content to find whatever you need relating to the IT, marketing, and business services sectors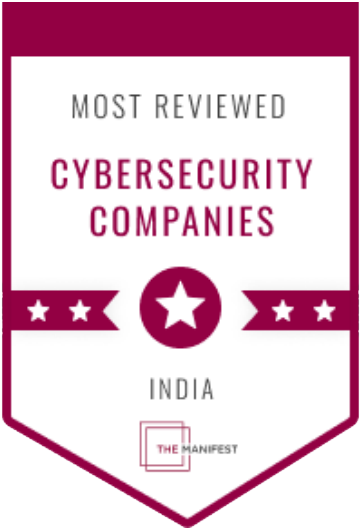 According to their latest findings, FORESIET is among the top 15 most reviewed and recommended companies in India. We were ranked thanks to our track record proven through our clients' testimonials. We are grateful for this wonderful opportunity to provide a platform for our company.
To understand why our clients love us, get in touch with our team! Connect with one of our experts and we'll help you with your cybersecurity needs.